T.O.P. THE olive PRESS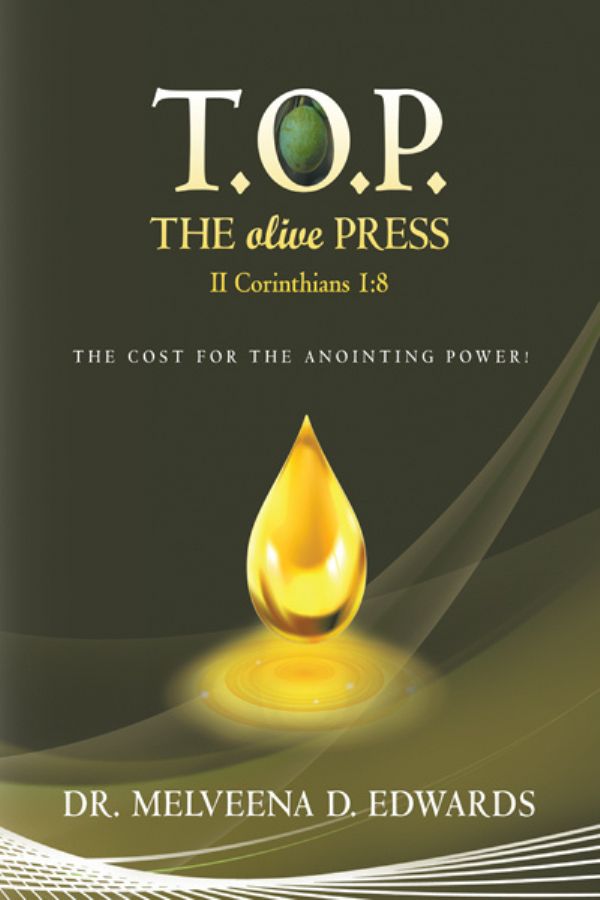 T.O.P. THE olive PRESS
SKU#: PROD66692
Author: Dr. Melveena D. Edwards
Publisher: AuthorHouse
Publishing Date: March 2015
Formats: Perfect Bound Softcover and Hardcover (color); and eBook
Pages: 200
Size: 8.5x11
ISBN: 978149697337

Purchase options: The book can be purchased or ordered at:

a. Any local bookstore

b. Amazon.com

c. AuthorHouse.com
d. BN.com

This product is now available for public sale on online retail sites such as Amazon.com and BarnesandNoble.com, and major retailers worldwide, etc. Softcover book distribution in bookstores or you can order directly from the publisher: AuthorHouse, LLC. Digital book files have been created and made available to Apple, Nook, Kindle, Kobo and other devices.

IMPRESSUM
AuthorHouse
1663 Liberty Drive
Bloomington, IN 47403
www.authorhouse.com
Phone: 1 (800) 839-8640
Product Details
ISBN/UPC Code: ISBN: 978-1-4969-7333-7 (sc)
Weight: 1 lbs.
Related Categories